---

The APPLYVRAC® Eterniti® range grew out of meetings and exchanges with various responsible trade stakeholders who were on the lookout for practical, long-lasting, attractive containers which are also fun to use.

The APPLYVRAC® Eterniti® range is made up of eco-designed gravity dispensers, scoop dispensers, display cases and specific dispensers, and is constantly evolving to adapt to the changing needs of retailers and convenience shops: organic and bulk grocery shops, local alternative grocery shops and local producers.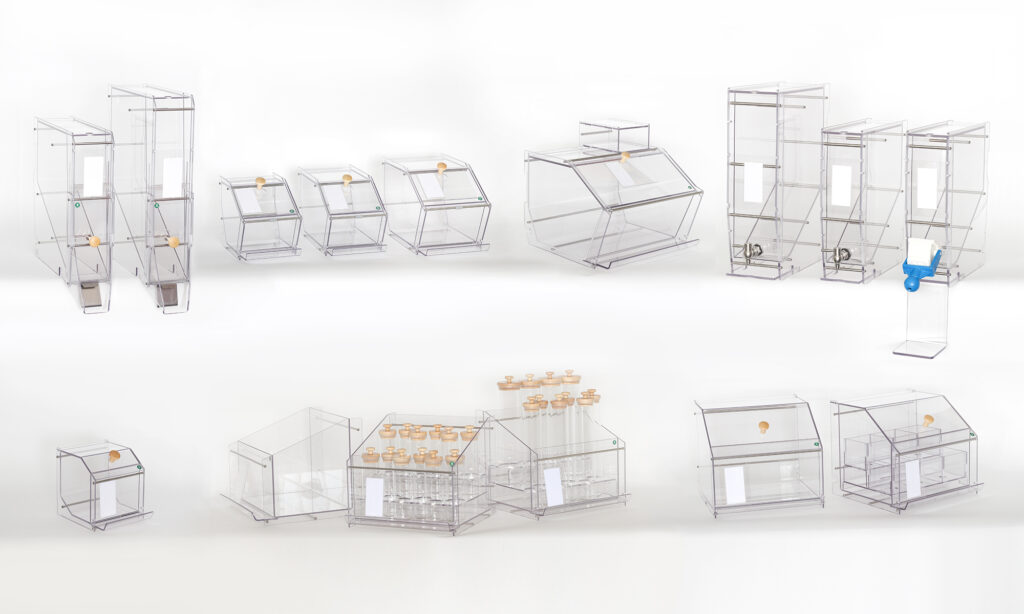 The products in the APPLYVRAC® Eterniti® range are entirely designed and manufactured in France, in the Lyon region, using the best conventional machining techniques and a short supply chain and local economy approach.

The materials used to make the products in the APPLYVRAC® Eterniti® range are of the highest quality and are naturally recyclable. They are approved for contact with food and free from both BPA and phthalates. These physiologically safe materials are all certified according to the standards in force and the latest food regulations (analyses and tests carried out by several independent French and foreign laboratories).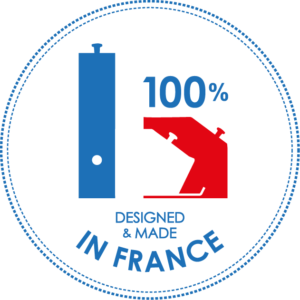 Thanks to their specific characteristics, APPLYVRAC® Eterniti® dispensers are a real alternative to other products on the market. That's why they have already been chosen by numerous (fixed and mobile) shops and other Zero Waste proponents in France and abroad.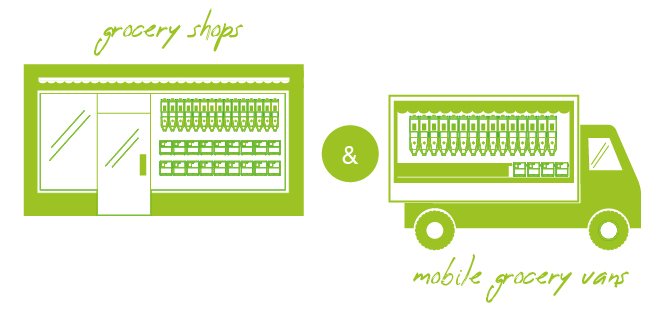 ---

---

Clean lines for total transparency
● design combining simplicity, aesthetics and functionality
● excellent product visibility to showcase items in a neat and original way
● easy to use for customers
● Instant visual control helps shopkeepers to:
– monitor stocks in real time
– step up the prevention of health risks
Installation efficiency and freedom
● less space taken up in aisles
● wide choice of volumes and models adapted to the products and their shelf lives
● installation possible on all kinds of furniture:
– numerous installation solutions (from kitchen dressers to custom furniture)
– several attachment methods available (very handy for mobile grocery vans)
Ergonomic and intuitive to use
● control and pleasure of self-service
– flap that opens gradually and bag-holder on gravity dispensers
– reduced waste thanks to the gravity dispensers' safety lock
– lid that slides downwards on scoop dispensers
● perfect stability:
– safety during handling
● easy to fill
● optimum balance between dimensions, weights and volumes:
– reduction in expenses and prevention of musculo-skeletal disorders
Enhanced hygiene
● easy cleaning and maintenance:
– many parts are removable or extractable (including the gravity dispenser spout for regular and rapid cleaning)
– dispensers are lightweight and sturdy, so they can be cleaned manually with vigour
– can be placed in professional dishwashers
● excellent airtightness:
– gravity dispensers have a lock and dual-flap system, which helps to reduce health risks
– scoop dispensers have airtight lids
● contact area restricted to release knobs during service:
– knobs are treated against germs, bacteria, viruses and coronaviruses (including Covid-19)
– scoop dispensers can be opened without touching the inside of the lid
Exceptional durability
● The materials used are of top quality and extremely impact-resistant
– they are guaranteed to be sturdy and last an extremely long time
● Extended life span of the products:
– total, simple and fast repairability
– all components can be replaced by the user
– assembly is fully mechanical with stainless steel crosspieces (no gluing or welding) and there are no plastic injection-moulded parts
– reduction in waste as well as logistical and transport constraints (reduced carbon footprint)
● 5-year contractual warranty
Possibility of customisation and tailor-made items
---